Post by Taylor Bostock on Jul 13, 2015 23:50:57 GMT
ARTIST: Laurel Halo
ALBUM: Quarantine
RELEASE: 2012 on Hyperdub records
GENRE: IDM, Electronic, ambient, hypnagogic pop.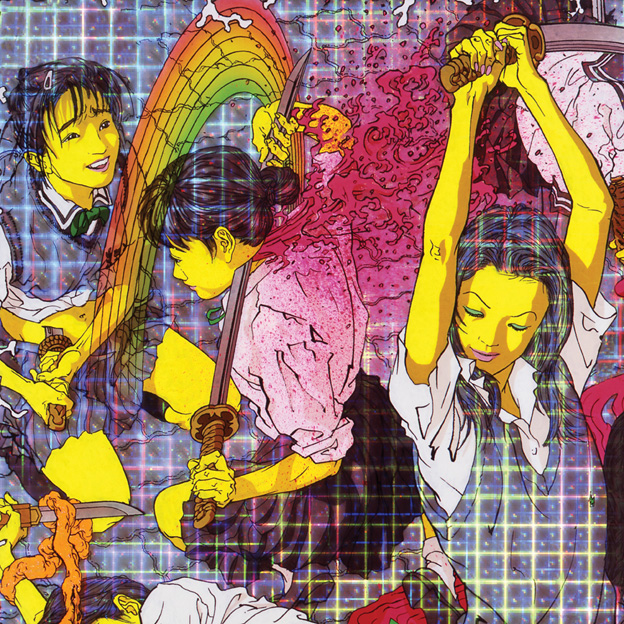 Hyperdub is surprising as fuck when it comes to their releases. Often considered as one of the staple dubstep/garage/2-step labels reigning from the UK It's surprising to say the least that they have released quite a few experimental albums. Case in point, Black is beautiful by Dean Blunt and Inga Copeland (
that's for another thread
) and Laurel Halo
Laurel Halo
is an American IDM/electronics producer hailing from Michigan. She Also goes under the monnikers
King Felix
and
Ina Cube
(
Monnikers used, coincidentally, for her projects with the label Hippos In Tanks, which also harbours Dean Blunt and inga copeland.
). She has 2 full albums under her belt.
Chance of Rain
(2013), and
Quarantine
.
If we just go on pure atmosphere.
Quarantine
is the perfect title for her debut LP. It's brooding, dark, often visceral. Not only in production, but also in the use of vocals, the sparse undertone of rythm, often huddled in the background like a bug crawling underneath your skin. Songs like "
Carcass
" have her repeating a mantra over a cold and erratic rythm almost comparable to Autechre's earlier works. And hammers home that cold disconnectd feeling of hospital ER's at 3 A.M. and autopsy rooms. It feels more machine like then compared to works of similar contemporaries like Arca, who in his own respect with his earlier releases had a somewhat more electronic feel to it. But quickly evolved to something a lot more organic and dissonant with his 2014 release "
Xen
". I would almost want to call this album "
xen before xen
". Even though being two completely different players in sound, the overlap in influence and buildup is astoundingly similar.
Of course, this could be a dealbreaker if you have outgrown the IDM sound as of late. It's a genre that is past it's peak of popularity. With labels like WARP going from an almost exclusive stable of experimental electronic artists to a much more diverse cast of bands and musicians. The only noteworthy release in the IDM plain as of late has been
Syro
by Aphex Twin. But let's be fair. Even though he somewhat pioneered the genre, It's not a genre that is as widely discussed anymore. And people seem to be more fond of it for the mere concept of nostalgia. in comparison to genres such as Hypnagogic pop music or contemporary UK/US electronic music that has been surging lately with new clashes within the grime scene, fresh faced youngsters with impeccable production skills Or young new artists approaching a more unorthodox approach. I'm not saying IDM is dead, but it's residing in a stale funk often caused by the fans only putting the bigger artists within the genre on pedestals, letting albums like these slip by the wayside.
But overall. If you look at it in it's whole. It's an interesting yet visceral album that has been overlooked. Even though being released in 2012. And making it to first place on The Wire's best albums of 2012. It's not a widely discussed album. It's astoundingly underwhelming. And i feel like this artist deserves a bit more of a look in. But be warned, if you were never into IDM at all, this might not be your cup of tea. However. If you're a fan of music like Arca, FKA Twigs, Bjork (especially vulnicura), ACO and/or Dean Blunt. I think you might come to like this album. I surprisingly enough sure did.
http://www.mediafire.com/download/na9bwjptdq3i8o2/LH.zip
If the link is dead, hit me up so i can reup the file on MEGA.